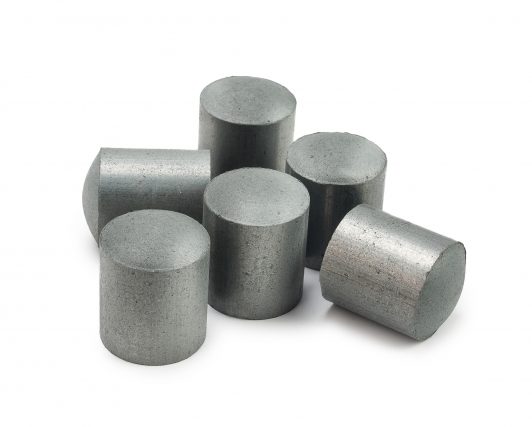 For breeding sheep over 40 kg of weight; stands out a 180-day release period of the bolus
LONG-TERM SUPPLY OF GRAZING ANIMALS WITH A FUNCTIONAL RUMEN WITH TRACE ELEMENTS
Indications:
Trace elements for flushing ewes and rams in pre-breeding period
Properties:
Provides adequate supplementation of micronutrients in long term period 180 days
Stimulates for ovulating more eggs at each estrus period during the breeding season and enhance chance of implantation embryo to the uterus wall
Provides adequate embryo and fetus development: organogenesis, immune system, nervous system and skeleton development
Supports creation of sperm
Average Daily Supply over 180 days from two boluses
| | | |
| --- | --- | --- |
| | 1 bolus content | daily release from a two boluses dose |
| Zinc (Zn) | 24 270 mg | 135 mg |
| Iodine (I) | 720 mg | 4 mg |
| Cobalt (Co) | 183 mg | 1,02 mg |
| Selenium (Se) | 90 mg | 0,5 mg |
Composition:
Zinc oxide, calcium iodate, refined palm oil, magnesium stearate, sodium selenite, cobalt carbonate.
Instruction for proper use:
Ewes: apply 2 boluses 30 days before breeding season.
Rams: apply 2 boluses 4 months before breeding season.
The opinion of a nutrition expert or veterinarian should be sought before using the bolus or before extending its period of use. Avoid at the same time delivery from other sources with a maximum content of additives already contained in the bolus. During 6 months after the bolus application do not use products with selenium, cobalt, iodine and zinc in addition to feed.
Shelf life:
18 months from the manufacturing date.
Packaging:
30 boluses, each 15 g
15 doses in one box